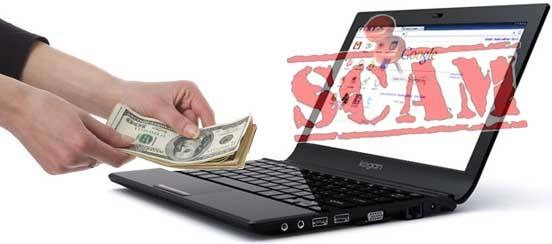 Working from where you are is having endless benefits like saving money on a tiresome commute, control over your schedule, save money over office wardrobe, and the miscellaneous money and time savings while in office job. Online jobs working from home is like a dream come true, where its your rule, your schedule, your target, and you are the boss at most time. But there are lots of online jobs that are fake and fraud. You will realise being cheated  only after you get the works done and at time to receive your payment. There are junks and scams which you should know how to protect yourself from. Due to these scams while looking for online jobs in Kerala, you could give up your job search even before getting into one.  The savvy scammers out there in the internet knows well how much people desire to work from home. So, they impersonate real professional recruiters, potential bosses and hiring managers to scam the seekers out of personal financial information, and may even take away your savings.
Know how to find the real and genuine online jobs, here's how you scan them:
Research Before you Leap
When you open your inbox you could see plenty of emails offering you different jobs that could fill your pocket tight. These free job alerts can be scams directing you into deep pits, taking away all your money. These emails and websites would make you convincing with their polished offers and simple procedures. But this doesn't mean that the job is legitimate or the recruiter is who he claims to be. Dig into the internet to get details about the recruiter and the company. It is not wrong to investigate the offer, whether it is genuine or not. Research online to find out any info about the recruiter or hiring manager to confirm if they are indeed a real one. Find a trail verifying the person, if not reconsider the offer for before your next step. There are many scams who put mask as job vacancies in Ernakulam and send you job offers, know every details of the offer and then decide.
Contact the Company Directly
You may get a potential job offer from an HR manager or job sites in Kerala who provides all the detail about the job, but nothing about the company hiring the job. There are people who tell they can't reveal the company details and if so may lose their potential commission placing you in the position. But you should know for sure the name of the company. Get the details from the internet and enquire about the job offer that you have received. If it is genuine you may apply or else consider it as a scam. Suppose the recruiter is not giving you the company details, then realize that you are in the middle of a scam.
Consider Your Gut Feeling
Like in any other situations, your insight must be talking to you while you see or receive a job offer. This will be hard if you have been out of your work for a while and an exciting offer just jump into you lap. But do consider the way the offer approached you and the kind of job in an objective light. If you feel something fishy or uncomfortable from the initial, like the recruiter seems pushy and demanding or you are not provided with relevant details of the job position and its responsibilities, no second thoughts about walking away from it. In most cases your instincts would be right. Do not feel intimidated to reject something you don't feel comfortable with.
Never Send Money
No employers should ask you money to start working for them. Avoid such job offers who ask you to send money for equipment. Also never give your bank details or personal identifications that could turn into a bigger disaster.
Check the Reviews
In most cases you can see reviews where people who has got the same offer has reacted. Peep into those reactions, what they have to tell about the company or the job. There may be comments from which you can identify the genuinity and the type of job the company offer. Also, it is important that you verify these reviewers, whether they are real or fake. Don't get convinced by the fake reviews, verify each person who has put their voice about the company in the internet.
How to Find Signs of Scam
They ask you about your personal financial information like your bank account number, home address, phone number, etc

The job pays so much money for little work.

The job position stated is having glaring grammatical or spelling errors.

Emails you from a personal email id or mimics a real company id.

Offers you a job without your details of experience or references.

The owner of the site himself makes huge money
These scammers will ever go away, they would come to you again and again offering you more and more. Don't get trapped by the huge amount they offer or the high job position for the vacancies in Kerala. Be very careful while you decide to go with the job offer.
<>Current Job Openings In Kerala