Are you a job seeker who has been in the job market for quite a while and not getting hired? Think of the reasons- is it your resume, your interview skills, your appearance, or something else? A global staffing agency called Manpower released a talent shortage survey recently, that describe the professions that currently encounter skills gap. The survey also describes the reason for why this gap in the talent pool is occuring.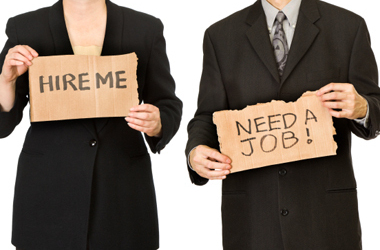 The survey reveals that two distinct areas were falling short: technical skills and workplace competency skills(soft skills). Every year more and more employers indicated that they had trouble in filling roles because the candidates lack soft skills which was far more than those citing lack of technical abilities. This ensures that more and more employers have started recognizing the importance of soft skills and that many of their employees don't possess them. HR jobs, call centre jobs, MBA jobs, customer service jobs, and IT jobs in Kerala are some of the jobs were highly talented and those bearing good soft skills are heartily recruited.  Job vacancies in Ernakulam are really into finding the right candidate for their exciting job position who possess good soft skills.
Many employers are adopting the 'non-traditional' practices in order to fill the talent shortage by providing additional training and development to staff and offering clear development opportunities during the recruiting process. Many pvt ltd company jobs now abide on these processes while recruitment. Though these solutions can fill the gaps in technical competencies it make no difference to the lack of soft skills. Today the recruiters agree that one of the main reasons that recent graduates face tough time finding work is lack of skills in both these areas. Job vacancies in Kerala calls out loud for those candidates who exhibit excellent soft skills. Unlike the past generations, new grads do not possess the experience required and are not able to compensate with soft skills. Due to this chaotic condition, most employers are even willing to hire people who don't have the technical skills they're are looking for but have the potential to learn and grow. So, filing and exposing your soft skill can be your ticket to your dream job.
So What exactly are those soft skills?
Soft skills, which is the emotional intelligence or people skills is the ability for a person to interact courteously with others. They are the personal attributes that affect communication, relationship, and interaction with others. These include:
Customer Service

Networking

Negotiation

Teamwork

Working under pressure

Problem solving

Communication Effectiveness

Presentation

Conflict Resolution
Soft skills are important for all kinds of industries or companies to procure and retain clients. Excellent networking abilities , efficient presentation skills, and etiquette skills can win you new clients. So, sharpen your abilities to resolve conflicts, problem solving and put out the best customer service, this can result in stronger relationship with your employer, vendors, and other people. The best fruit of soft skill is that you will gain confidence which is an invaluable asset in the world of business. On the contrary, lack of soft skills can make your potential limited and leave you unreliable for your employers and the company. Latest jobs in Kerala fine filters applicants to recruit talented candidates, both technically and personally.
The first step in gaining soft skills is recognizing and acknowledging the areas you need to improve. Personal reflection, introspection and evaluation can help you know your weak parts that need boost up. You can ask for a feedback from your family members and friends who knows you well. Now create an effective plan to improve yourself, get good at every skills to make you excel in your career. If you are good at soft skill, this will be reflected in your interview that can attract your employer to place you in their company.
<>career opportunities in kerala